The Ladybug classroom is designed for children 6 weeks to walking about 12 months of age. The ratio in this group is 1:4. The Infant program focuses on meeting
each child's individual needs in a loving and responsive environment. Our teachers understand the importance of partnering with parents to provide for a smooth transition into the classroom environment. We do not attempt to adapt the child to a preset routine or schedule. We work with families to understand the at home routines of each child so that we can follow the same schedules. All infants are on their own eating, napping, and activity schedule.
We encourage parents to visit the class with their child prior to attending. This helps to form a trusting bond with both the child and parent before they are left in our care.
Within our infant program, our teachers help and encourage infants to develop their physical skills, such as holding their heads up and following sounds and movement. Our older infants interact with their teachers in ways that encourage them to sit up, roll over, crawl, pull up, and walk. We provide art and sensory experiences too.
Our infant program encourages language development by immersing children in a language rich environment filled with books and music and one on one conversations with each child. Engaging the infants in active communication  throughout the day, including during play, during outdoor experiences, and during routine tasks such as diaper changes and bottle feeding, supports the development of language and vocabulary.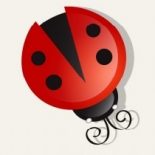 Communication between our teachers and families is one of our top priorities. Besides our ongoing face to face meetings at pick up and drop off times, we also communicate with families using a digital communication tool, The Learning Genie. iPads in each classroom allow our teachers to send you daily reports, pictures, and even videos. Families can download this app on their smart phone to receive updates in real time or receive these communications through their email. At the end of each day, you will receive a detailed report which includes what your infant ate, drank, how they slept, their diaper changes, and any activities they participated in throughout their day at school. Our schools hold Parent/Teacher Conferences twice a year too so you will have the opportunity to come in and a have a personal meeting with your child's teacher to plan for their next steps in development within our program.